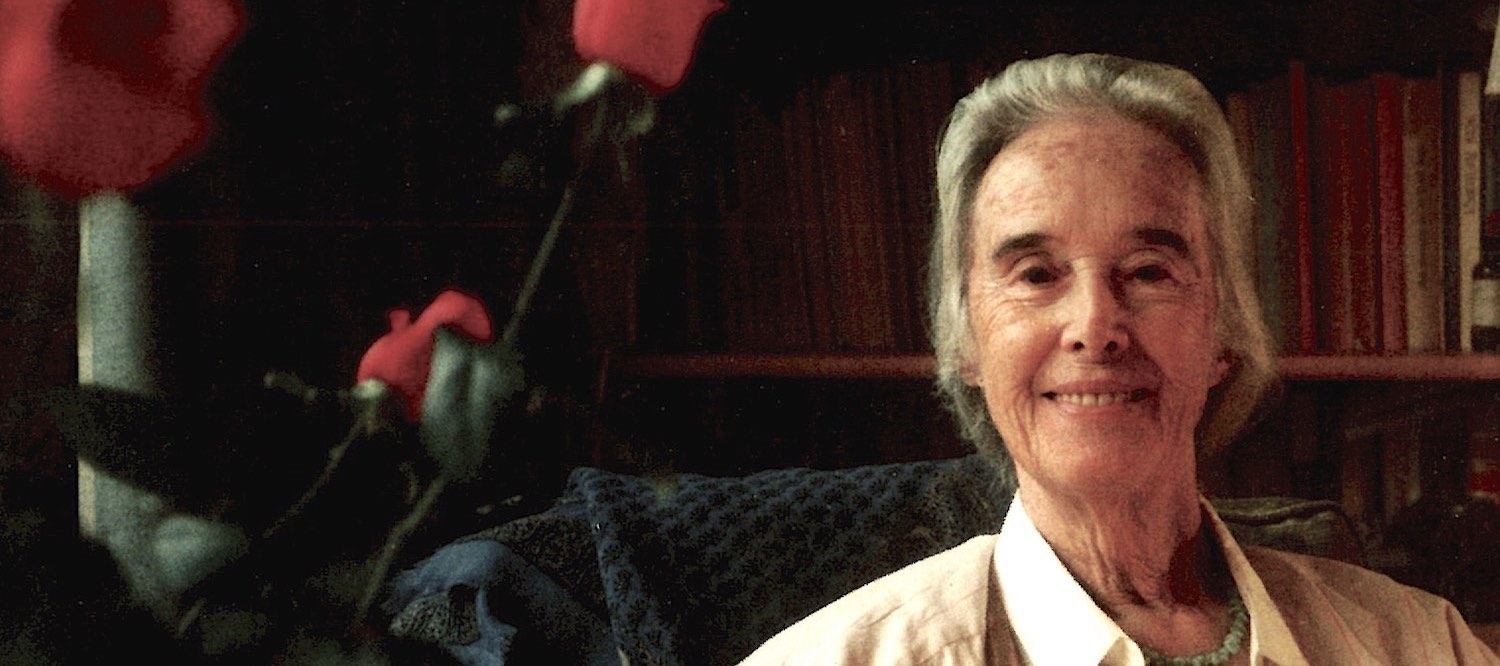 Liane Collot D'Herbois was born near Tintagel (Cornwall – England) and she lived there untill she was twelve.Breathing celtic culture and tradition and the atmosphere of the place, the colours, particularly the viridian green, the flash of the sunset, it creates the base of her soul as artist and therapist. She studied at the Academy of Arts in Birmingham and she became an art teacher. When she was twenty years old she was awarded a grant for the British Museum in London. She was introduced to anthroposophy by a priest of the Christian Community. As an art teacher she painted with people of all ages and of all ranks and through these experiences she started to perceive that their paintings revealed their constitution, temperament and character. Her meting with Dr. Ita Wegman when she was 21 years old marked the beginning of a friendship and cooperation which will end with Dr. Wegman's death. She works for 7 years with people mentally handicapped with the curative pedagogy; then, thanks to Ita Wegman who invited her to go to Paris, Arlesheim and Ascona, she starts that personal artistic path which will lead to a completely new painting theraphy.
Before and during the war she follows Dr. Wegman between Ascona and Paris.
She works with patients of the Casa Andrea Cristoforo and especially she makes pictures for the patients following Ita Wegman's advices. She goes on with her research on colours with plant pigments to be used in painting therapy.
After Dr. Wegman's death she meets Francine Van Davelaar, a Dutch sculptor and painter; they travel through Europe and America working artistically as well teaching.
She decided to live in Holland where a group of students gathered round her giving themselves the name of "Magenta Group". Her discourses on the origin of colours between light and darkness gave them the opportunity to find a spiritual and artistic way based on anthroposophy. Some years later the therapeutic side of her work comes into forefront again when she is asked by a Dutch medical doctor, Dr. Paolo Walburgh Schmidt, and Josine Hutchison de Lanoy Meijer, painting therapist, to give lectures to a small group of therapists on the direct use of colours in relation to light and darkness in painting therapy.
At Easter 1981 a group of doctors and therapists starts to work with Liane Collot until her death. From the joint work of this group , in 1986 the therapist Josine Hutchison de Lanoy Meijer and her husband Dr. Paul Hutchison were asked by Liane Collot to found the "Emerald Foundation", a school for the training to become a painting therapist. Now many people are coming from everywhere to the " Emerald Foundation" to follow the training, in order to spread out Liane's work for the care of present and future human beings.