Terra di Siena School since 2010 terra di Siena school has been training therapists following the method of the artist Liane Collot D'Herbois.
The painter processed a colours theory including it in the broader anthroposophy and anthroposophic medicine environment, which considers art ,as well as medicinal natural substances, as a supporting and caring instrument.

The school operates in the location of the cultural association "Il Ramo in Fiore" which has been working in social and therapeutical field in Florence area since 1998.
The association proposes to its members training in therapeutic painting and also introductive courses, artistic and biopraphic workshops, all support aimed to both adult and children groups but also individuals.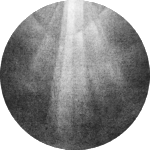 OUR TRAINING PROPOSAL
4 years therapeutic painting training course following the Liane Collot d'Herbois method.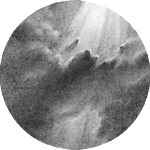 OUR COURSES
Light and darkness with charcoal, observation and drawing, watercolor painting and with layers.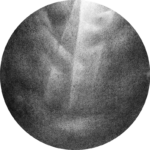 FOLLOW UP STUDIES
Light colour and darkness are the three big cosmic entitities from which everything was born.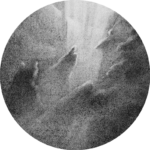 CULTURAL ASSOCIATION "RAMO IN FIORE"
IL RAMO IN FIORE has been working in Florence since 1998 with different cultural proposals.
LIANE COLLOT D'HERBOIS
Liane Collot D'Herbois was born on 17th December 1907 near Tintagel (Cornwall, United Kingdom) and lived there until she was 12 years old, where the foundation of her artistic and therapeutical soul was settled, thanks to the celtic traditions and culture, to the atmosphere of the place and the colours that can be found, especially the emerald green typical of the sunset ray.
Since 1981 Liane Collot has been working with a new group of doctors and artistic therapists like Josine Hutchison De Lanoy Meijer and her husband doctor Paul Hutchison, and Liane asks them to create an education course for therapeutic painting: thats how the Emerald Foundation in The Hague was born.
First approach to the Liane Collot D'Herbois method
Come and experience a light and darkness with charcoal
Entries within a week before the meeting.
FLORENCE
10th FEBRUARY 2018
from 9.30 am to 11.30 am
Free meeting
where you can discover the therapeutic painting method of Liane Collot d'Herbois
SARONNO (MI)
14th APRIL 2018

from 9.30 am to 11.30 am
Free meeting
where you can discover the therapeutic painting method of Liane Collot d'Herbois
FLORENCE
28th OCTOBER 2018 

from 9.30 am to 11.30 am
Free meeting
where you can discover the therapeutic painting method of Liane Collot d'Herbois
SARONNO (MI)
11th NOVEMBER 2018
from 9.30 am to 11.30 am
Free meeting
where you can discover the therapeutic painting method of Liane Collot d'Herbois